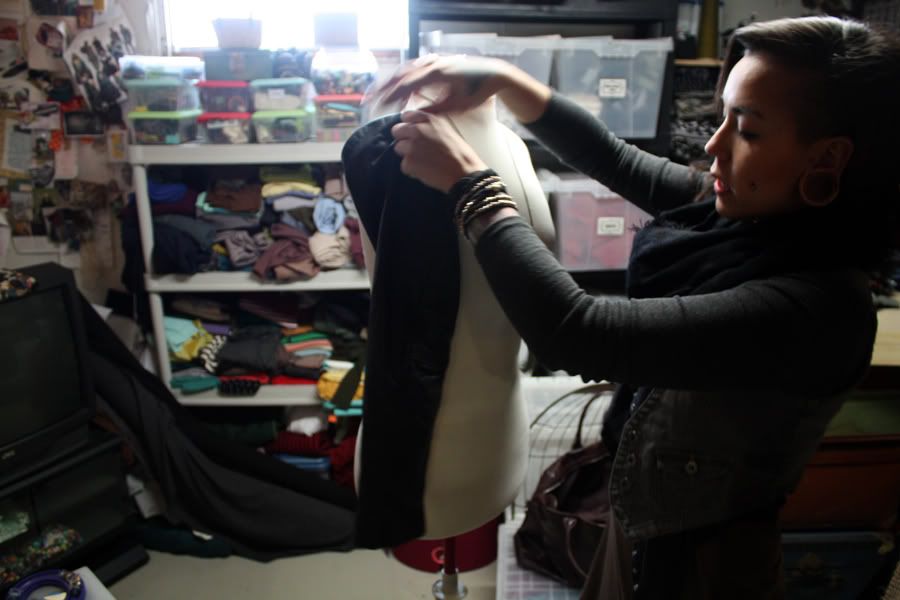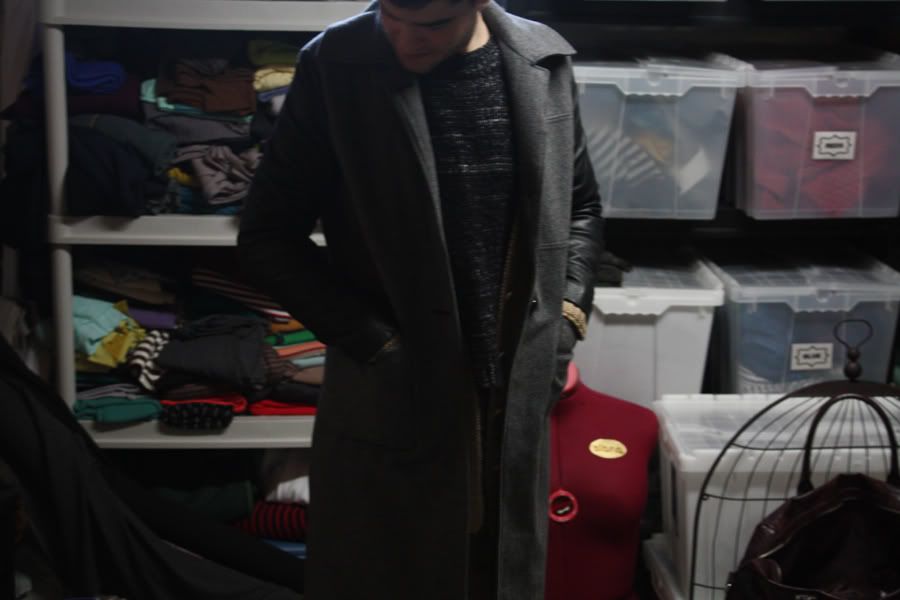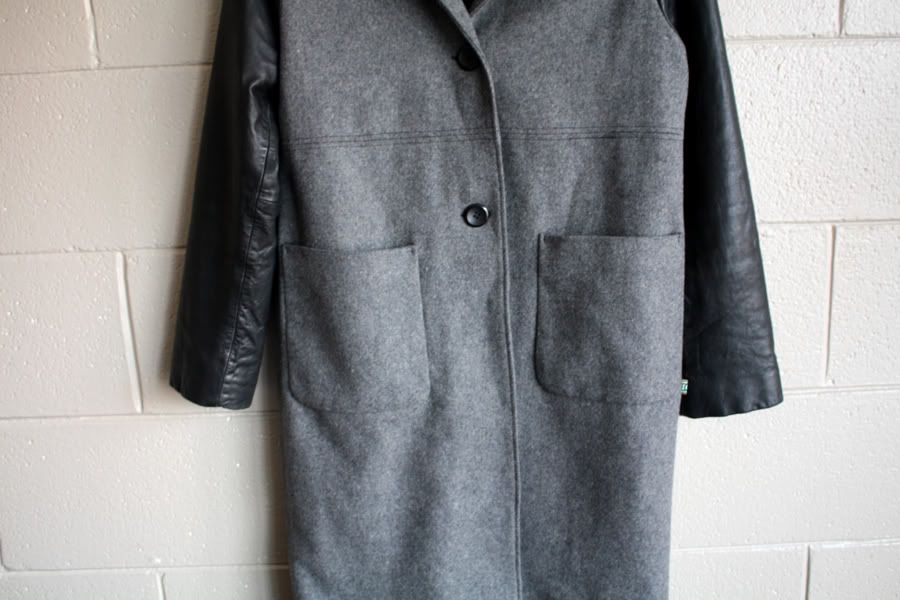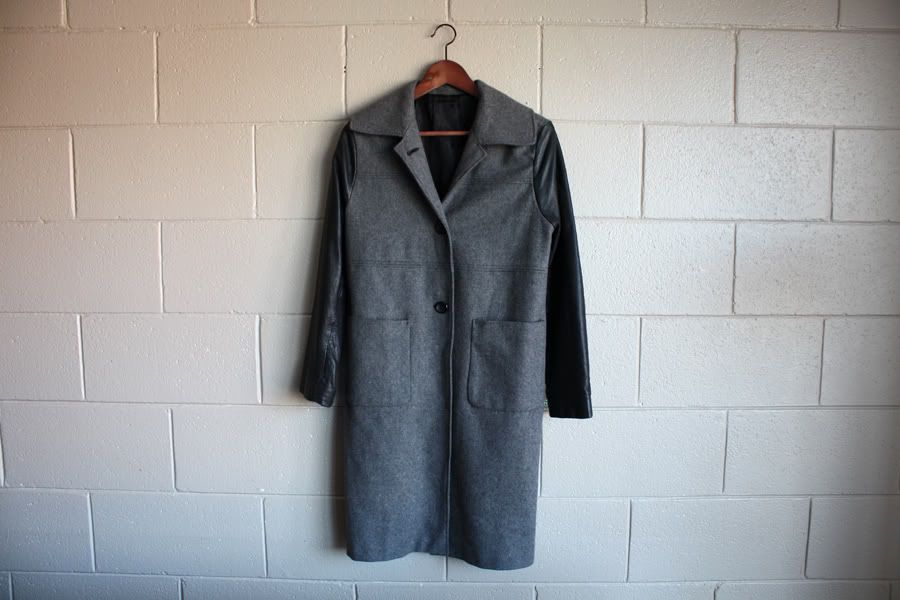 I don't usually blog about my personal life but I feel something like this deserves to be posted.
I have an extremely unhealthy obsession with leather right now. Leather sleeves, leather pockets, leather shirts, leather pants, leather trousers etc... Ever since seeing the Celine Leather Sleeve Coat online, and the D.I.Ying of Mario Horne at LeopardMilkShake, it's all I can think about, and since I don't have... oh you know an extra $3200 to drop on the real thing, I got inspired to make my own. So I hunted for the perfect vintage grey wool coat, and the softest leather jacket and enlisted the services of my extremely talented friend and Designer of Peeko Apparel, Brook, to help me make my dream jacket. A day later and tadaaaa! Coat finished! I've worn it almost everyday now.
Thank you Brook!
P.s I really need to learn how to sew....it would make my life a lot easier.
first photo courtesy of Departement Feminin